VAT- the dreaded 3 letters that a business owner or contractor hates to hear, for several reasons, due to hassle to account for, file with Revenue & fines for not filing.
However we are at hand to help! We are here to make VAT seem like a walk in the park with our break down of how it works in Ireland and who needs to apply for it! I can hear you say phewwww already
Just remember we are here if you need us at Peak Accounting Solutions so you're not on your own. Ok! Let's get started!
Step 1: Understand VAT, it isn't just 3 fancy letters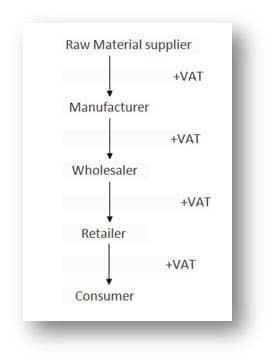 VAT looks like this… Value added tax (VAT) is when a part of the supply chain has tax added to it. The boring part, Value-added taxation is based on taxpayers' consumption rather than their income. In contrast to a progressive income tax, which levies greater taxes on higher-level earners, VAT applies equally to every purchase.
Basically what this means that on a supply chain, there is value-added tax at each stage of its process. This is in contrast to sales tax, which is only assessed and paid by the consumer at the very end of the supply chain.
Step 2: Who must apply for VAT?
Value-Added Tax (VAT) registration is obligatory when your turnover exceeds or is likely to exceed the VAT thresholds. The thresholds depend on your turnover in any continuous 12 month period.
If the turnover is less than a threshold limit, you may elect to register for VAT.
The principal thresholds are as follows:
€37,500 in the case of persons supplying services only.
€35,000 for taxable persons making mail-order or distance sales into the State.
€41,000 for persons making acquisitions from other European Union Member States.
€75,000 for persons supplying goods.
€75,000 for persons supplying both goods and services where 90% or more of the turnover is from the supplies of goods. However, while all goods and services are part of the turnover, 90% do not necessarily include all goods sold.
The 90% figure does not include goods which you:

sold at the standard or reduced rates

manufactured or produced from zero-rated materials.
A person, while not established in the state, needs to register an account for VAT if that person supplies:
taxable goods to 'taxable customers' in the State
or
services to 'taxable customers' in the State.
This applies irrespective of the level of turnover.
How is your turnover determined?
Your turnover figure may exceed the threshold limit, however, you may not be required to register for VAT.
For registration purposes, the turnover figure may be reduced by the amount of VAT paid on stock bought for re-sale.
You should use this reduced turnover figure to see if you can register for VAT.
This adjusted turnover figure is used only to determine your turnover for registration for VAT.
Step 3: How do you register for VAT?
If you require VAT registration, you can do this through Revenue's eRegistration facility.
Once you register for VAT, you must submit tax returns and payments electronically. See the Mandatory filing section for more information on paying and filing your tax online.
Step 4: Working out when will the VAT registration take effect?
VAT registration is effective from a date agreed to by your local tax district and you after your completed application has been received by Revenue.
If you elect to register, the effective date will not be earlier than the beginning of the taxable period during which you make the application.
If any of the information supplied by your changes, you must notify your Revenue office within 30 days.